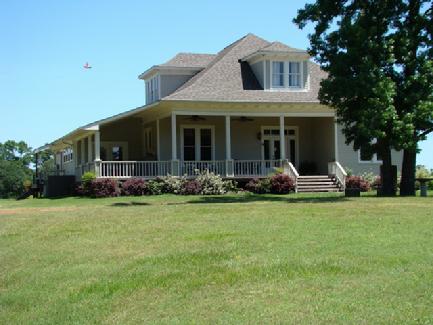 Meadowlark Fields Country House is located on 50 pastoral acres, approximately four miles South of Athens, Texas. The Country House was built in 1913, and has been refurbished keeping all the warmth and character of days gone by.
Meadowlark Fields
Country House

Located 75 miles SE of Dallas
in Athens, Texas

903-677-1117
903-681-1542



Art Workshops, Plein-air and Studio
with Amercian Landscape Painter
Bruce Peil

see link for schedule & lesson info


Bruce Peil Fine Art Studio & Gallery
open during events and by appointment


Also the Country house is available
for groups such as
Ladies' Retreats




Meadowlark Fields Country House
has five bedrooms, five baths,
3 sitting rooms, 3 large porches,
and will sleep up to 10 people.

~

Bruce Peil's Art Studio and Gallery is housed in the
updated 1940's dairy barn. Art workshops and
lessons with Bruce Peil are available ~ see Studio Link.


The winding creek, hundred year old trees, the original
1930's faded red hay barn and pastoral views make
for great painterly subject matter, and a
wonderful place to simply relax!


Meadowlark Fields Country House ~
welcomes you to visit!

Owners ~ Stacey Arnold Peil and Bruce Peil
P.O. Box 2897, Athens, TX 75751
903-681-1676 cell
903-677-1117
Email: MeadowlarkFields@gmail.com
Directions:

From Downtown Athens at the Courthouse Square,
take Hwy. 19 South, go approx. 3.2 miles,
take FM 1615 left, go 1/2 mile,
see gate & sign on the left.
Physical address (not mailing address) is:
7185 FM 1615, Athens, TX 75752
(Sometimes GPS won't get you here as easily as the above directions.)